From a football powerhouse to a model, David Beckham has an amazing career. Aside from his skills on the field, he also has the irresistible look that made him an in-demand model right during and after his stint in football. In fact, he is the standard of beauty among several men and women. The David Beckham hair changes over the years are all amazing. It seems like he could not do any wrong.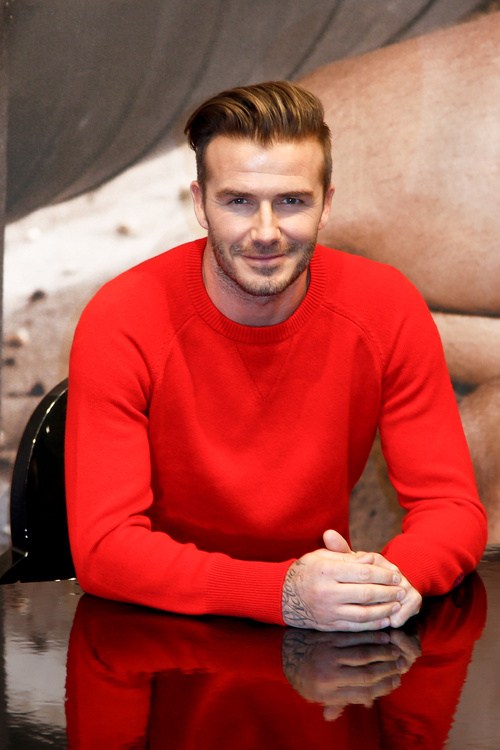 This back swept hair with elongated top made him look really charming. Her rocked this look during the launch of Beckham's body wear range for H&M.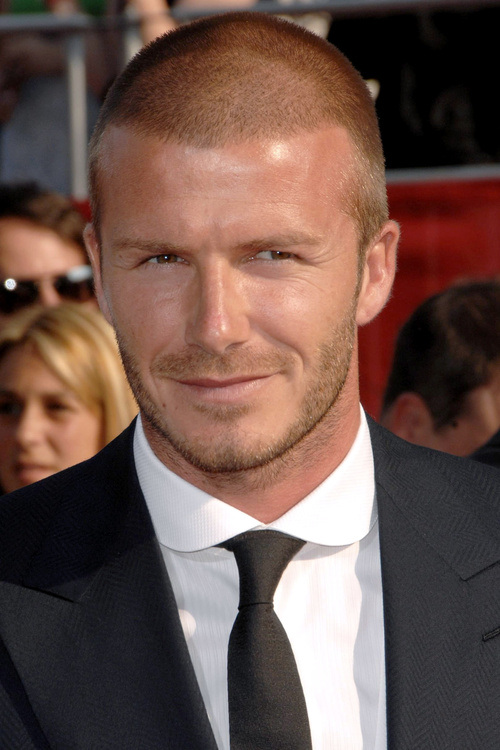 This extra short crew cut is something that not a lot of men can pull off. This stunning model can do just about anything.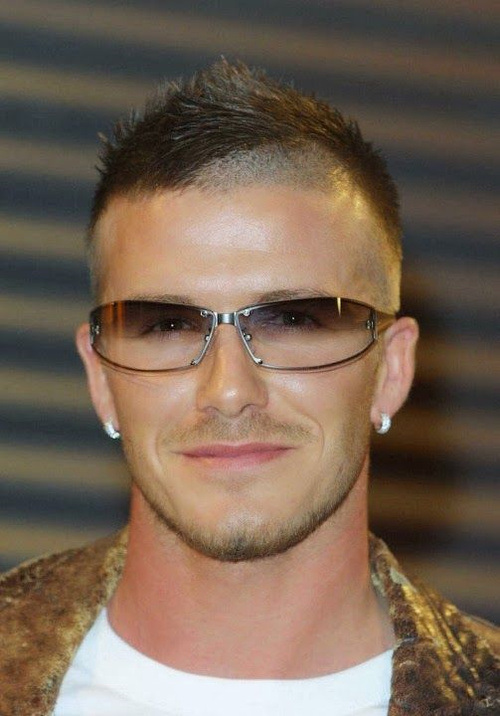 When he was younger, he donned this short and edgy hairstyle. Perhaps, this was one of his coolest looks ever. As he started growing older, he went for a more formal and polished look.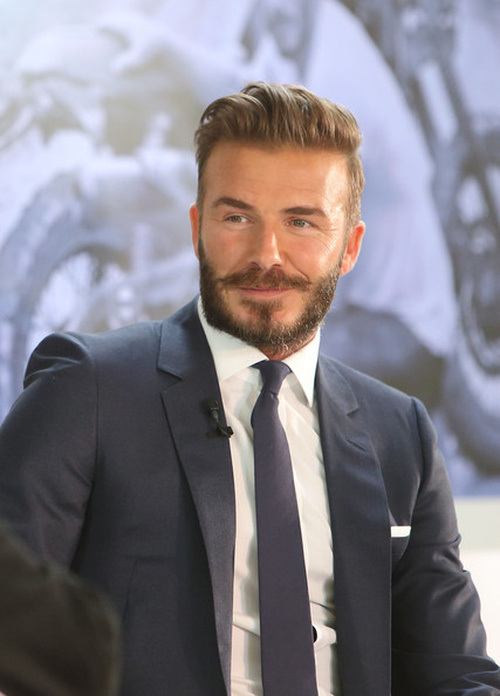 This is definitely the David Beckham we all come to love. This scruffy look made him look more masculine than ever. The signature back sweep hair totally matched the shape of his face.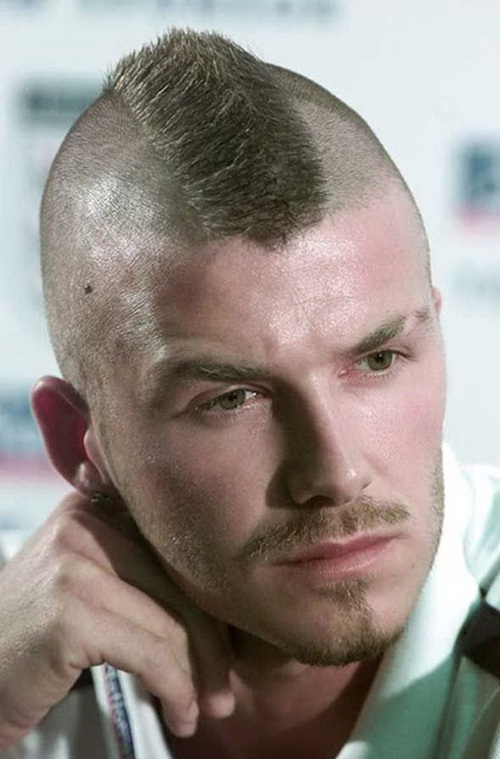 This extra short hair with under shave plus highlights was quite difficult to pull off, but was a total walk in the park for him.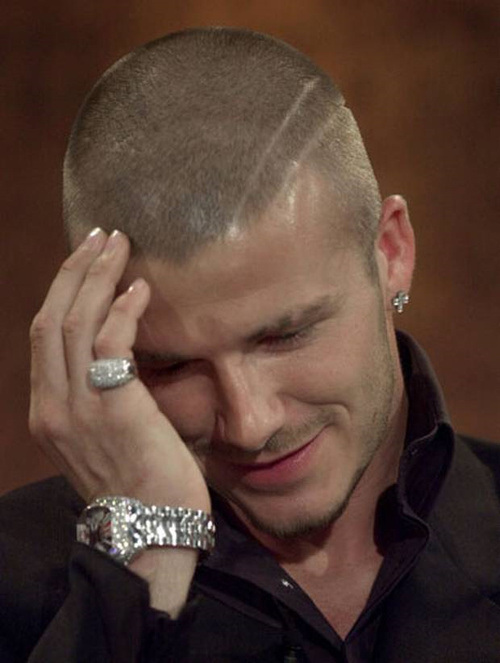 As a football god, he has also tried this Mohawk just like pretty much any other footballer out there. It was also skillfully textured. The partly shaven brows made it look even more stunning.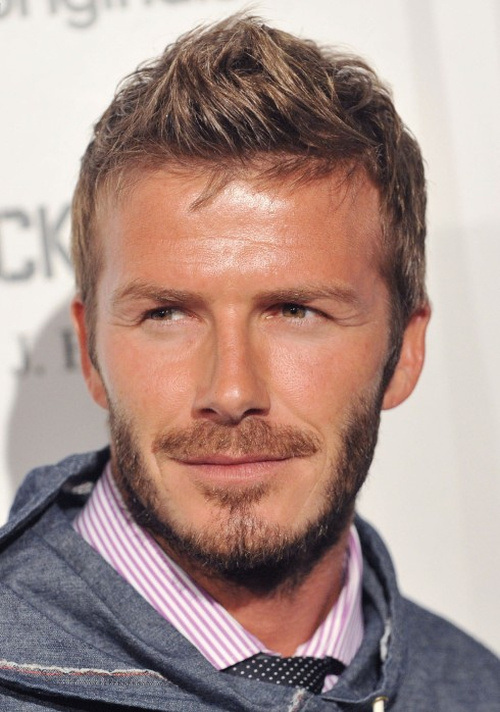 He has gone almost bald with this hairstyle with two shaved parallels. It was one of those looks he tried when he was younger and has definitely won a lot of fans over.He has grown his hair both on the top and on the sides. It made him look older than usual, but this happened at a time when he was transitioning from the young footballer to a more charming gentleman.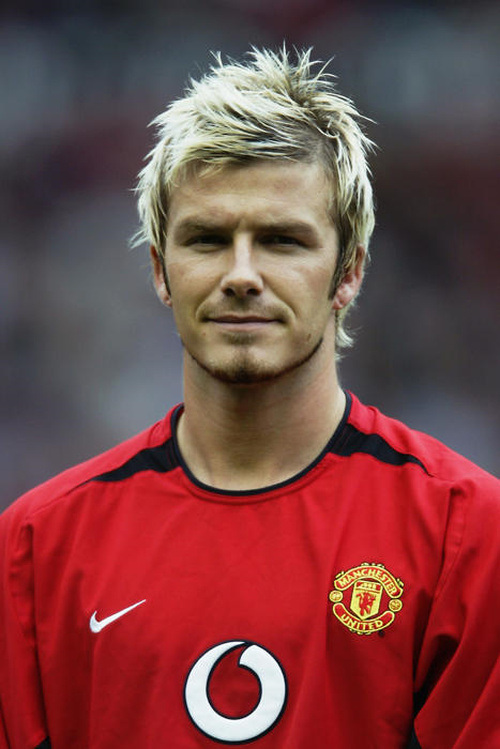 Of course, David Beckham tried this bleached h air just like any other young man at that time. He managed to pull off this cool look.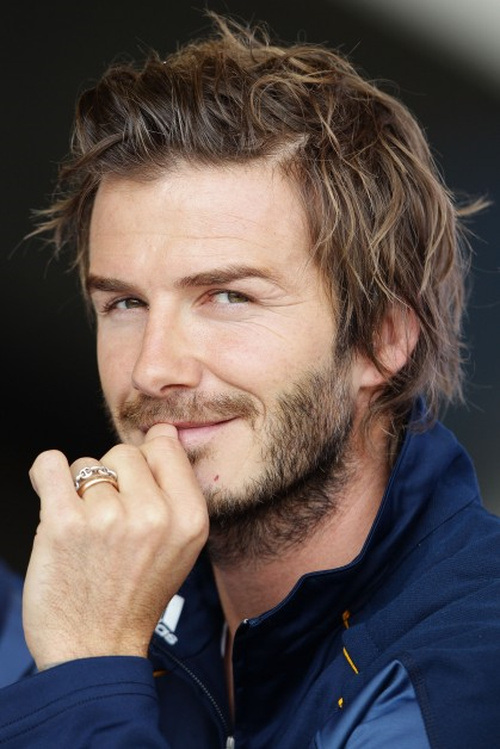 This look is so not neat and not professional, but who cares? He looked totally amazing. This wavy, casual looking hair was not his best, but he still managed to pull it off.